PROSKILL CTG AWARENESS WORKSHOP
PRESENTED BY PRINCIPAL INSTRUCTOR/TRAINER RICK STANTON, PROSKILL CTG (CONSULTING AND TRAINING GROUP) USA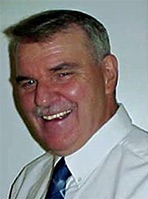 Rick Stanton is the VP of Quality and Course Director of Pro-Skill Consulting and Training Group. As well as being their principal instructor, he has worked in the Electronic Manufacturing Service industry for over 30 years. He has extensive experience in Supply Quality Engineering and Training Management. He has been employed by prime contract manufacturing companies throughout his career, such as AT&T Network Systems, Raytheon, General Electric, Solectron (Now Flextronics), Jabil Circuits, Harris Corporation and Symetrics Industries. As a Supplier Quality Engineer, one of his primary tasks was the monitoring of newly delivered material/product from independent non-authorized component suppliers (brokers) to ensure only the highest level of electronic components were accepted into the manufacturing system.
Rick has developed several Suspect Counterfeit Component Prevention and Detection Inspection procedures. His associated internal training/certification course was specifically designed for the recognition and prevention of counterfeit components. Rick has been an IPC-J-STD-001 and IPC-A-610 Certified IPC Trainer. He has internationally taught Electronic Manufacturing Service/Assembly techniques including CCA Hand Soldering, Compliant Rework, Point to Point wiring, Circuit Pad and Track Repair and basic entry level solder training to thousands of engineers, test technicians, production assemblers and quality control personnel. Rick has presented counterfeit component detection programs at the IPC APEX Expo, SMTA and SMTA International conferences and at the SMCBA 2011 International conference in Australia. His counterfeit component detection work/articles were gladly accepted and published in several global Electronic Sourcing and News Magazines.
Counterfeit Electronic Components have become a major global concern for the electronic manufacturing service industry. Today, no company is immune from receiving an infestation of counterfeit product. The infrastructure of our commercial and defense supply chains are being compromised daily. It has been reported that 40% of the US Pentagons supply chain has been infected with counterfeit components.
Counterfeit Components have become a 12 billion dollar a year business that needs to be controlled/managed worldwide. Workshops and advanced training are essential to prevent a company/business from becoming a statistic. ProSkill CTG's basic introduction workshop or their advanced certification course PRO-STD-001 is designed primarily to train and educate the Military, DoD, OEM, and the Contract Manufacturing Sector of the electronic manufacturing service industry.
Special pricing available for a public class or a private class at your facility
For immediate assistance please contact:
Sharon Montana-Beard
Toll Free, 1-888-837-9959 X208
Email: [email protected]