Blackfox Training Institute and ProSkill CTG have partnered in a
joint training effort. We now offer a two (2) day training
certificate course on counterfeit component prevention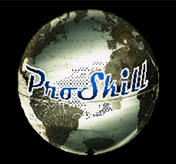 Together, Blackfox and ProSkill CTG offer a unique two (2) day
certificate course, PRO-STD-001, a comprehensive training
program on Counterfeit Component Prevention.  The program
is a detail specialty course packed with pertinent information on
this high profile topic to help your company prevent the invasion
of counterfeit electronic components, this course is current and
full of useful information. It is not derived from a self teaching
CD or non-factual information from the internet. It is from actual finds and experiences
during real time counterfeit component prevention inspection. ProSkill CTG had also
partnered with Global ETS (Electronic Testing Services). A ProSkill CTG strategic choice,
this partnership affords detail information on what the majority of counterfeiters of
Electronic Components are attempting to get a way with, this information is priceless,
it is shocking and disturbing. Global ETS is a valid testing service company approved by
the Department of Defense.

The DoD approved standard SAE AS5553B Paragraph 3.1.1 states:
"Relevant personnel, including those involved with program management, projects
procurement, quality assurance, inspection, receiving, manufacturing, and engineering
activities shall be trained as appropriate to their function, in the awareness,
avoidance, detection, mitigation, and disposition of suspect or confirmed counterfeit
EEE parts. Training shall be updated parodically to address changes in counterfeit
information and trends".

Our two (2) day certificate course encompasses the appropriate training mentioned in
the above SAE AS5553B paragraph 3.1.1. For a proposal/quote and scheduling
availability, please contact Sharon Montana-Beard at Blackfox Training Institute, 1-
303-684-0135. In addition please feel free to contact Rick Stanton directly at ProSkill
CTG, 1-321-987-0153 for any technical information you may need regarding the
content of this course.

ProSkill CTG and business partners Blackfox Training Institute and Global ETS are proud
to offer your company our well established and current counterfeit component
prevention course. We do feel it is the BEST counterfeit component prevention
training course available in the United States and the world today. Below is the
program outline of what you can expect when you select this specialized one of a kind
training course.
Next course: April 8-9, 2020 in Phoenix, AZ – Click here to download registration form
Click here more more information about the Certification Course